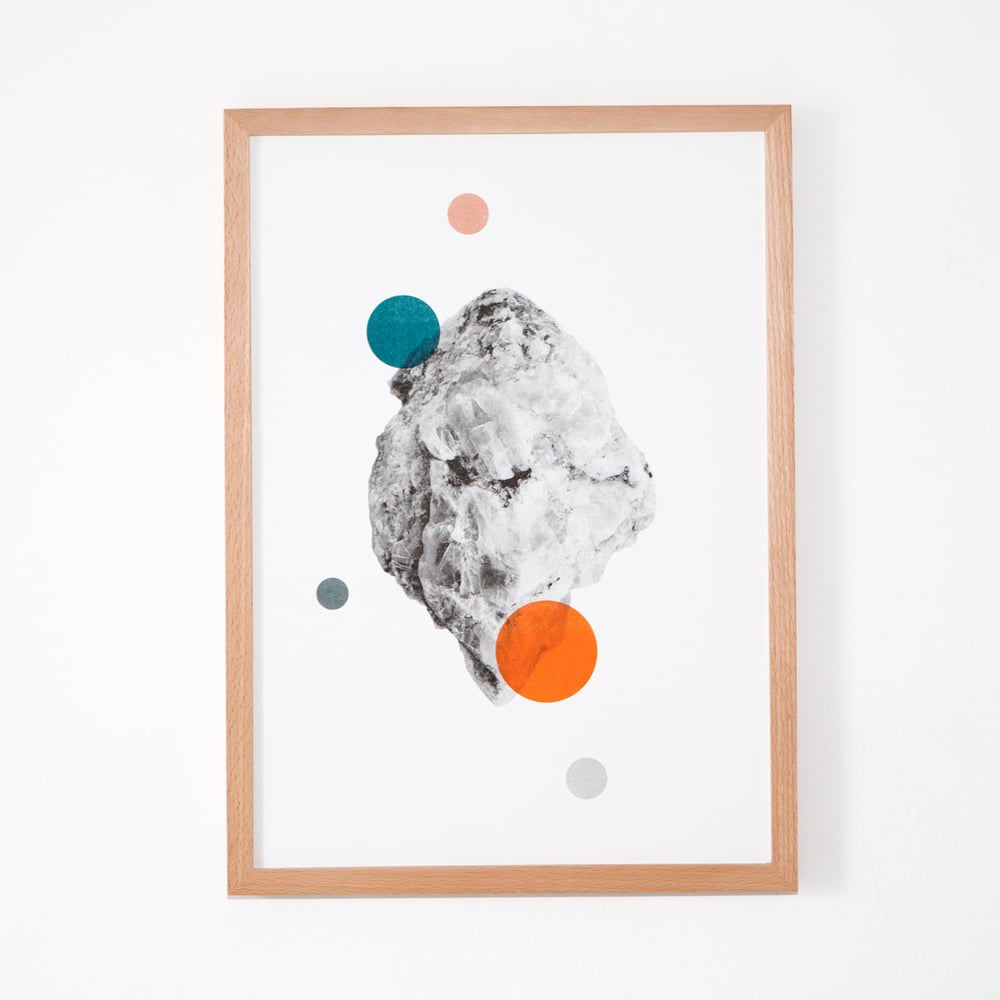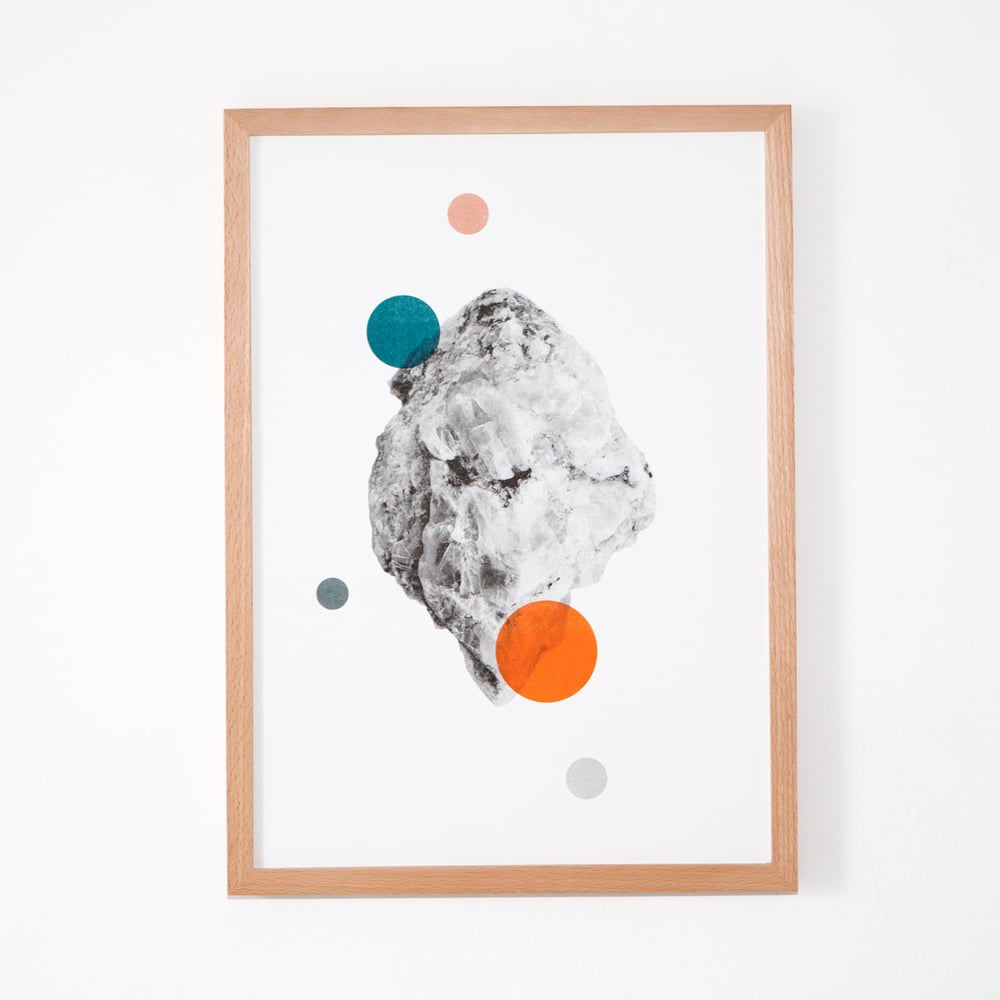 Ralph Allen Sampson
€25.00 / Sold Out
Ralph Allen Sampson was a Schull-born astronomer who died on this date in 1939. This print shows a piece of moonstone - his birthstone - superimposed with the formation of Jupiter and its four Galilean satellites, which Sampson did important research into throughout his life. There is now a crater on the moon named after him.
3-colour risograph print on Munken Lynx Rough 170gsm paper.
Unframed A3 (297mm x 420mm)
Signed & numbered edition of 35.